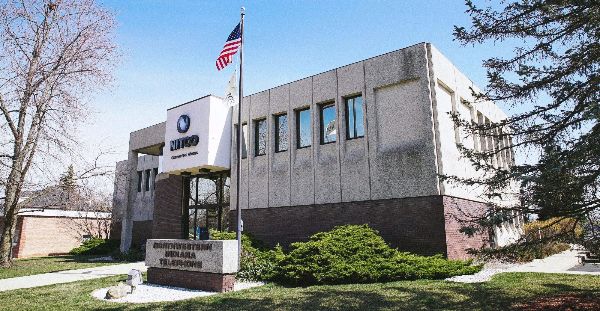 NITCO | Hebron, Indiana
Summary
NITCO is a telephone company serving the Northwestern Indiana area. When the switch to digital went mainstream, utility companies had to adapt in order to survive. SPGS assisted NITCO in making proper grounding and backup power solutions for their new data centers & growing facilities.
Background
As the population in this area grew, the demand for quicker, more reliable service became stronger than ever. Because of the long-standing relationship with SPGS in the telephone industry, it was the logical move to call SPGS again to help handle their grounding needs in their data center.
Problem
Like many companies outside of city limits, NITCO struggled with finding enough manpower to administer complicated switches in the telephone industry. Who would test new data centers, yet maintain the current ones? What backup systems were required to ensure reliability? What protections did they have against the midwest's frequent lightning and violent thunderstorms?






Solution
SPGS followed their 5-Step Approach to properly assess all of NITCO's needs. Improving their facilities through grounding bars and battery backup system installation, SPGS provided solutions for NITCO to better serve their end users.
The trained personnel of SPGS also assisted in the installation of a large external generator on NITCO's premises. With accurate numbers and power supply, the generator was maintained and tested numerous times.
To keep up with the demand in the area, NITCO had to build a new data center. SPGS properly grounded the building and analyzed any potential shock hazards within, up-keeping power protection and surge prevention. NITCO also chose to implement SPGS bonding and grounding standards that would help maintain a high level of protection throughout new installations.
Outcome
NITCO has proudly worked with SPGS for over 20 years. Through extensive testing and results to stand behind, this telephone company sees SPGS as an elite in the power protection industry. IT professionals learned to maintain speed and reliability during all hours of the day and any weather that could impair their services.